What is the Internet of Things (IoT) ?
The term IoT (Internet of Things) has been a buzz term which has been increasingly growing. Within workplaces and even home environments over the past few years. Simply put, the Internet of Things is a network of physical objects embedded with sensors and other technologies.
The main objectives of IoT are exchanging and connecting data with various systems over the Internet. IoT has the capacity to transfer data over a network without involving human-to-computer interaction. IoT devices range from smart home automation devices. Such as voice controller solutions, to industrial automation devices such as smart manufacturing.
Cold Storage Facilities Internet of Things (IoT) Solution
Cold storage facilities have requirements to operate at a certain temperature. It is imperative for these businesses to investigate IoT solutions. To monitor and assure all products and refrigeration systems are constantly in compliance.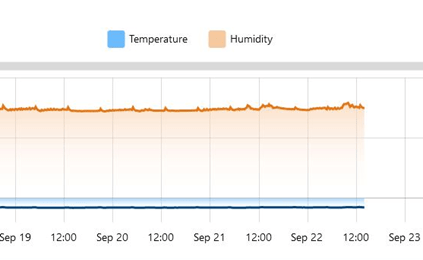 Ahearn and Soper has recently worked on an IoT cold storage warehouse. To implement a temperature and humidity controlled solution. This cold storage warehouse based in Ontario was looking for an IoT solution. To provide real-time monitoring of temperature and humidity.
Their existing temperature readers were not accurate. There was no remote monitoring for their office staff. Temperature readings were logged on a USB device locally in each freezer unit. The staff would take the USB drive out every night and download the data from the drive to a PC. This task is prone to human error and lacks reliability.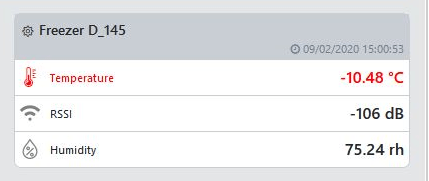 Benefits of the Internet of Things in Cold Storage Facilities
Easy Installation
IoT sensors are wireless; no costly cabling is required. Sensors magnetically attach to metal posts. No complex mounting required.
Real-time monitoring
The cloud based solution is easily accessible anywhere with an internet connection.
Real-time notifications
Notifications of temperature changes are immediate with on screen pop ups, emails and SMS notifications.
Compliance Reports
Produce compliance reports with up to a year of data.

Increase in profits
Implementing an IoT solution gives the opportunity for real-time monitoring analysis. This leads to a reduction of the operational cost in maintaining cold storage facilities and an increase in profits.
Make cold storage management simple
Managing cold storage can be expensive. Temperature instability can be a major concern for business owners. An IoT monitoring solution for temperatures changes, switches and power usage makes management of storage facilities easier.
Modern and Smarter Maintenance
We are currently in an era of smart technology being part of our daily lives. Using IoT for cold storage eliminates staff visiting the freezer to find out there are not any issues. IoT solutions have remote access to provide he information anytime. IoT Cold Storage facilities can save time, reduce errors, and allow cold storage doors to remain closed for longer periods.
IoT solutions can provide better accuracy. Better analysis and monitoring which can improve business processes. IoT technology will be around for the future. More connected devices are continuing to be developed for our working and personal life.
Now is the time to consider implementing some form of IoT solutions within your cold-storage facilities. For more information on our IoT solutions, contact us today.