Label Printing Solutions
Today's mobile label and receipt printers are proving they can help improve customer service in-house applications.
Healthcare Solutions
Ahearn & Soper offers a complete line of automatic identification products designed for use in healthcare.
Warehouse Solutions
Ahearn & Soper's Warehouse Management System proVision for 3PL's, Manufacturing and Wholesale maximizes your warehouse efficiency
ID & Card Printing Solutions
Ahearn & Soper's ID Card Printing Systems delivers what you need for fast, easy plastic ID Card production
Equipment Repair Solutions
Our "Peace of Mind" Services include a variety of first-rate customer programs to help you meet your business goals.
If you are looking to increase accuracy in inventory management, print plastic id cards for your staff, get the proper barcode label onto your products, produce colour labels on demand, or simply print labels with a barcode printer, Ahearn & Soper has been assisting businesses in these processes for the past 40 years. We help you figure out what barcode printer you need for your application, how to apply the barcode label to the product (by hand or by automatic label applicator), how to read the barcode (barcode scanners) once they are on the products, and how to make tracking the product easier once everything is identified with a barcode label. At the end of the process we show you how a little barcode label can enhance your inventory, shipping/receiving operations and increase overall business effectiveness.
If you require the tracking of personnel instead of products, Ahearn & Soper is here to recommend the proper ID badge or wristband printer solution with the latest in identification technology.  We will help you choose the right solution and design, then can install and train as needed.  Software to manage the implementation of badges and wristbands to your personnel is also available.  Thousands of satisfied customers have relied on Ahearn & Soper for identification solutions over the past 40 years.  We address the unique needs of each customer and are happy to discuss your specific application.
If you are looking to gain efficiencies with increased productivity, then our WMS solution is the tool you need.
Products available online from the best manufacturers in the industry
For over 40 years, Ahearn & Soper has provided reliable Automatic ID and Data Capture products and systems to countless customers. Plus, we are dedicated to providing the right solutions to meet your needs.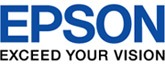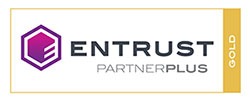 ""Thomas Ahearn and Warren Soper founded Ahearn & Soper in 1881 to pursue the communications business, pioneering telegraph and telephone devices."
Sign up for Ahearn & Soper updates
Since 1975, Ahearn & Soper Inc. has provided barcode and identification software, hardware, supplies and services that improve accuracy, tracking, and efficiency within distribution, manufacturing and healthcare operations