Think Color outside the box.
We have a great knowledge source as well, and it is always better to share knowledge with the world.
This eBook is available to download for free.
Click here to download the eBook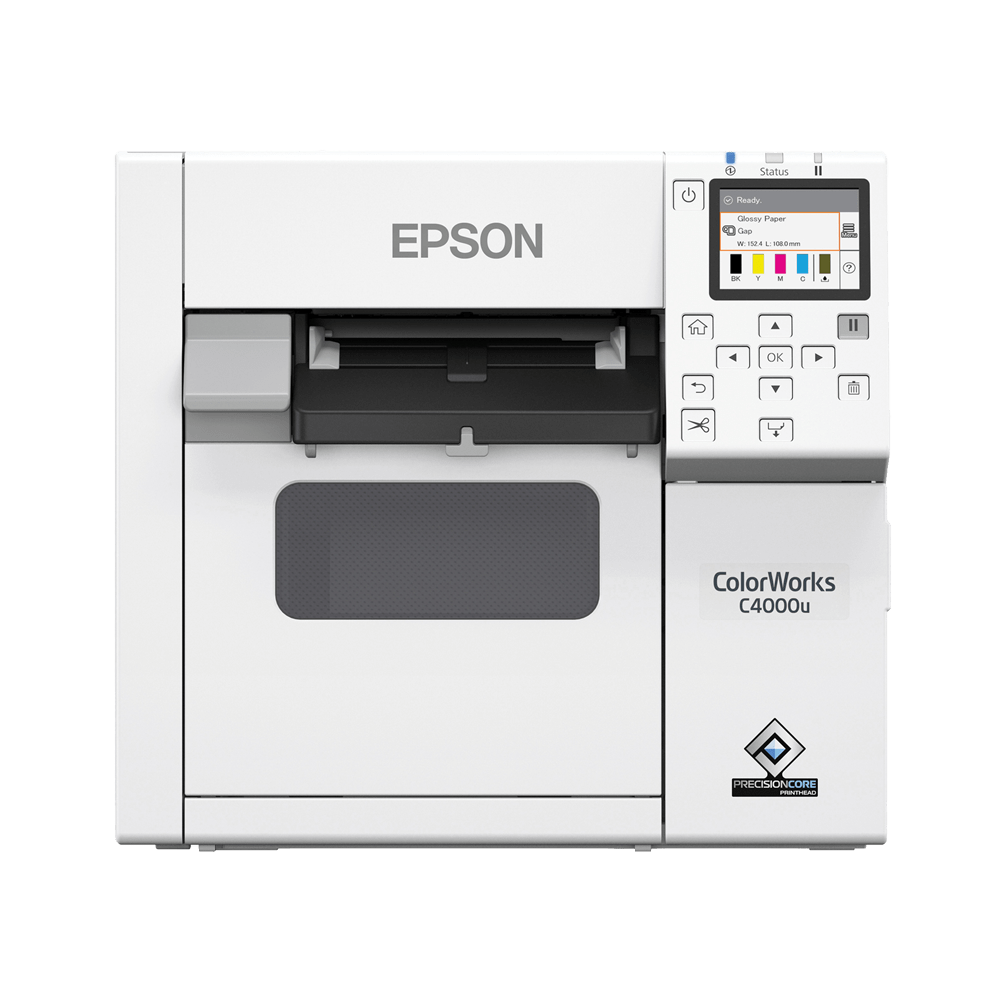 Bringing comprehensive connectivity and dynamic image quality together in a compact design, the ColorWorks C4000 label printer enables your business to harness the power of communication through color. This versatile label printer features high-performance PrecisionCore® technology and is engineered for reliability — it delivers crisp, photo-quality color labels on demand, at up to 1200 dpi resolution. The C4000 is compatible with ZPL II®, SAP®, major middleware and more, allowing for seamless integration with your existing workflow. And, with iOS® and Android™ software development tools, remote printer management capability and optional Wi-Fi® connectivity1, you can help maximize the mobility and efficiency of your business processes.
Designed for reliability; engineered for demanding applications

Crisp, photo-quality images

Easy integration with ZPL II, SAP, major middleware and more

Wi-Fi capability1 (optional)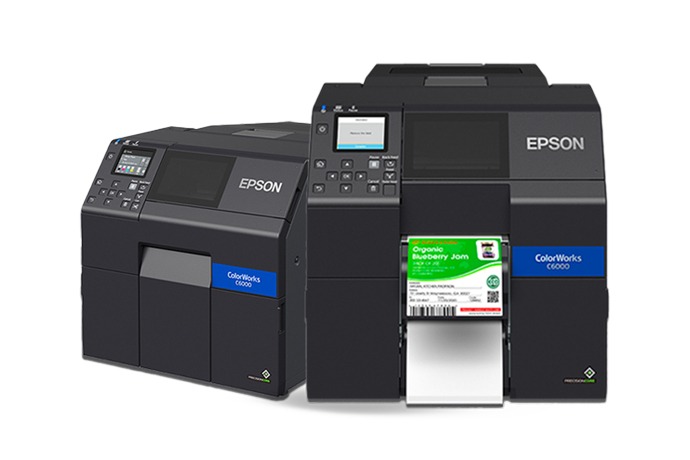 The ColorWork C6000 and C6500 Color Label Printers are the first series of printers from Epson that were introduced to improve the black and white thermal transfer printers. They are designed to be efficient and when required can be used in various sectors like manufacturing, logistics, chemical, food, etc.
The ColorWork Series printers are versatile and they can be used for any creative project. They can print any labels, from small labels used on small bottles to large labels for big chemicals drums. The newly introduced matte black ink also allows users to create clearly defined black text, images, and barcodes on plain paper or matte label media. As a result, the printers are also suitable for warehouse or shipping labels.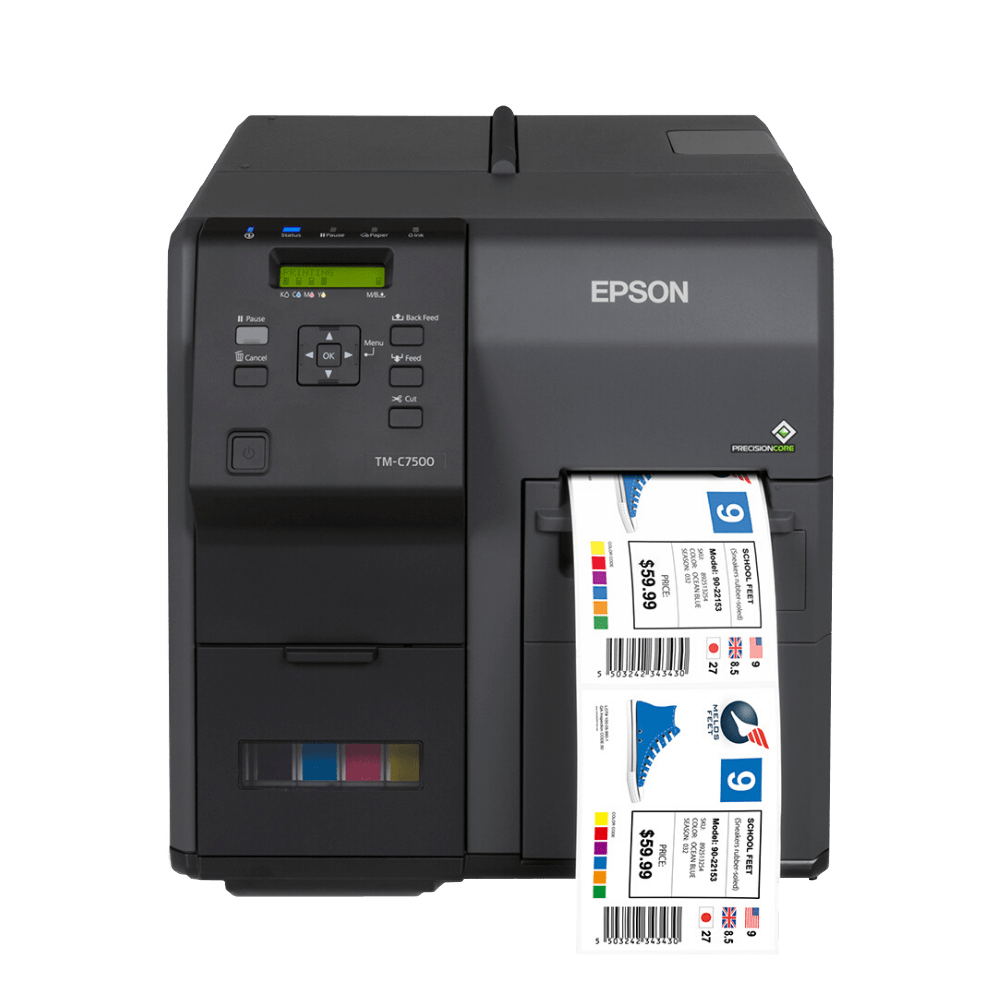 The Epson C7500 inkjet label printer is a fast, full-color label printer specifically made to work with non-gloss label stock. This printer's rugged design allows minimal maintenance, low cost of ownership, and is ideal for busy, on-demand labeling environments.
If you are looking for high-speed, in-house on-demand color label printing, the Epson C7500 is for you. With durable smudge-resistant inks, this printer can crank out labels at up to 11.8″ per second. It's astounding image quality is a result of the PrecisionCore inkjet technology that Epson uses to deliver precise barcodes and ultra-sharp text.
And the built-in Nozzle Verification technology constantly checks for clogged nozzles and halts printing to clean nozzles when needed. The highly efficient printer uses high-yield ink cartridges so there are fewer interruptions and less down-time during print cycles. The ink cartridges are easy to replace and a lot simpler to use than thermal-transfer ribbons or laser toner.
The C7500 is up to 50% lower in printing costs vs. laser or thermal-transfer printers printing the same labels. With the built-in ESC/Label language capabilities, you can use the printer with your existing workflows and even add color with simple programming extensions.
The C7500 uses durable inks that won't smudge, smear or fade on the correct non-gloss label stock (available from Go-Label). And the highly durable labels are up to 50% lower in cost than laser or thermal-transfer printed labels. Printer shown with optional label rewinder.
Learn more about the Epson lineup of Label printers.
…and we will get back to you shortly.