Fit for Action!
 Conditioned to perform
BS5609 Certified
ColorWorks ® CW-C6500 Inkjet Label Printer
When you need a high-performance colour label printer that's easy to use and provides fast label output at a competitive price, the CW-C6500A is your answer.
This durable, reliable printer delivers crisp images up to 1200 dpi for images that rival pre-printed labels and speeds through labels at up to 5″ per second1, making it an ideal choice for critical applications such as warehousing or package labeling. And, with remote printer management available through our new integration platform and all the connectivity options you need — USB, Serial and Ethernet — this versatile printer is built to fit nicely into your existing workflow.
Enhanced Productivity and Cost Savings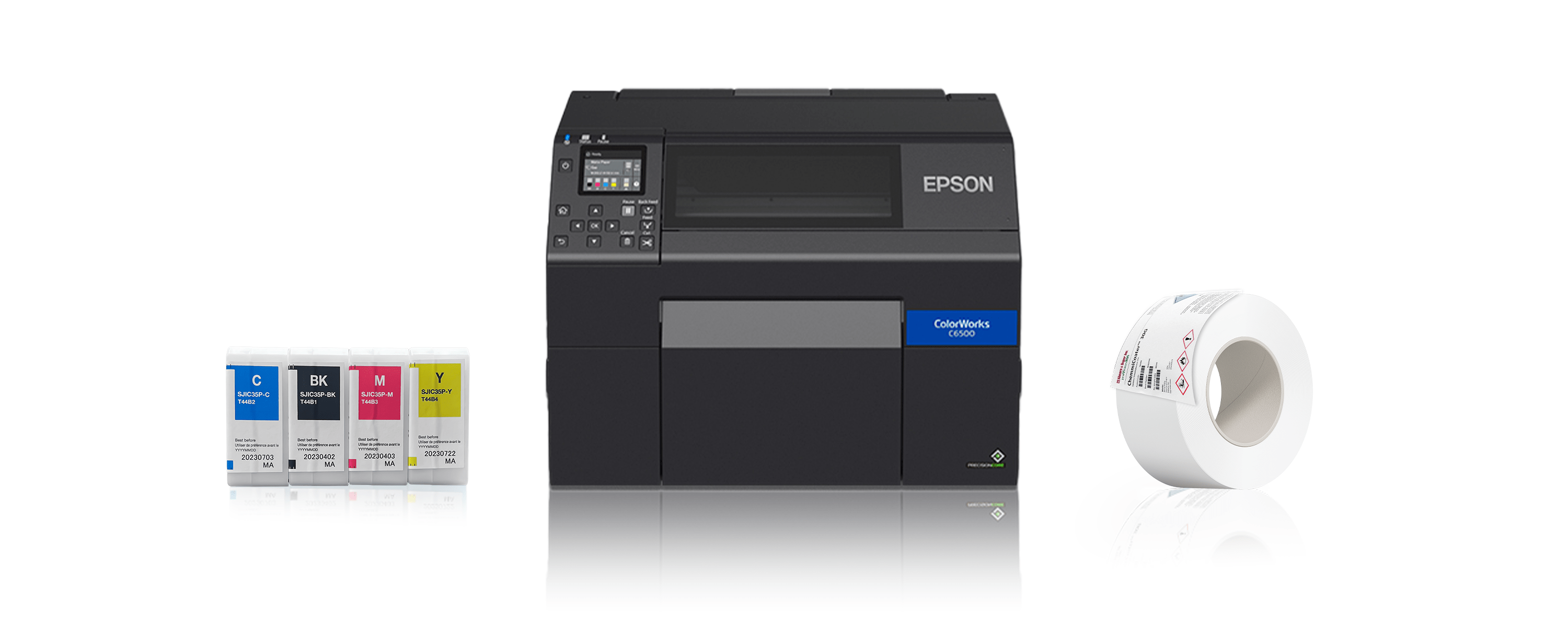 Permanent MicroPiezo Printhead
Permanent printhead designed to last the life of the printer; features Nozzle Verification Technology to automatically detect and correct clogged nozzles, helping to prevent print defects.
High-Capacity Ink Cartridges
Gloss Black ink prints on wide variety of media types; print vibrant, durable images; high-capacity inks mean less downtime when changing cartridges.
Industrial Print Speed
Speeds up to 5″ per second; fast time to first label.
The ColorWorks CW-C6500 inkjet printer deliver on demand color labels, from 1″ to 8.5″ in width, at a cost per label comparable to thermal transfer.
Contact your Epson Account Manager to take advantage of this promotion.